To:

Michelle Donelan, Culture Secretary
A licence to more - protect our BBC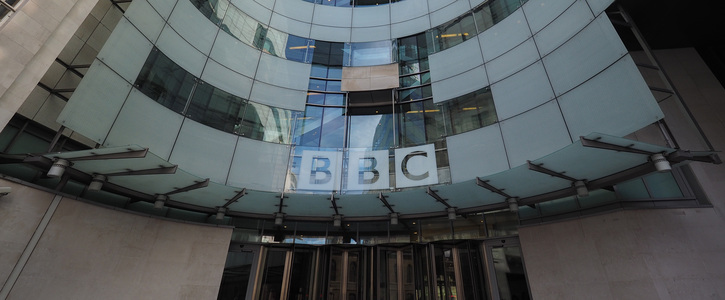 The BBC is more than a licence fee.
Nearly all of us use the BBC every week whether that is watching Strictly, downloading a podcast, tuning into sports or checking out the news on one of its 39 local radio stations.
And now we need your help to protect a fundamental bedrock of British life and culture - the BBC.
We all want the BBC to be better, but to do that it needs a funding model that puts creativity, world-class content and jobs at its heart.
Government plans to scrap the TV licence put that at risk.
We're calling on the government to retain the licence fee and to allow it to increase in line with inflation.
Why is this important?
The BBC's contribution to the UK public broadcasting landscape goes far beyond news and programming. The BBC provides ten TV services, BBC iPlayer, 10 UK radio stations, over 40 Nations and local radio stations, BBC Sounds and one of the UK's most popular websites, all for just 43p a day.
Here's a few reasons why the BBC matters:
• The BBC became the UK's largest classroom during COVID-19 - with two thirds of primary school students using Bitesize education during lockdown
• It brings us together – during the pandemic most people turned into the BBC for the latest updates
• It creates jobs across the UK – already half of BBC jobs are outside London, with over £100 million invested in skills and training over the last 4 years
• It supports our creative industries and local news – 39 local radio stations and countless local projects and careers in the creative industries.
• Putting British values on the world stage – former UN Secretary General Kofi Anan called the World Service "Britain's greatest gift to the world this century".
Despite numerous attempts to undermine the licence fee, no-one has come up with a better funding model that would protect its unique local, national and international reach. Any suggestions that the BBC should be funded by subscription or advertising revenue are wide of the mark.
The public service ethos of the BBC to inform, entertain and educate is something that we should fiercely protect and fund properly. Join us. Help support our BBC.