To:

UK Government
Ban zero-hours contracts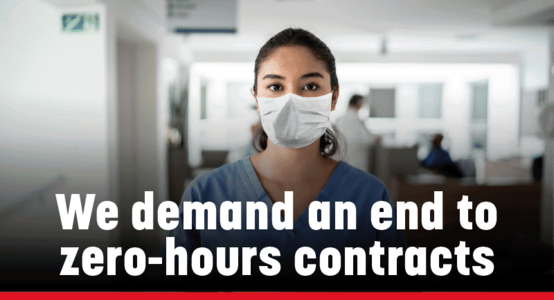 We need an outright ban on zero-hours contracts.
Too many workers are being denied job security and can miss out on sick pay. Insecure work is out of control.
Why is this important?
Every worker should have the right to a contract that guarantees the hours they work and the conditions they need for a decent working life.
Too often zero-hours contracts are being used to exploit workers. Hours are never guaranteed, making financial planning impossible and anxiety inevitable.
If ministers are serious about building a country that works for everyone, they must act now to ensure every worker gets fair pay, decent rights and a voice at work.