To:

Alternative Futures Group (AFG)
AFG: Reinstate UNISON rep Peter Moorhead and stop victimising trade unionists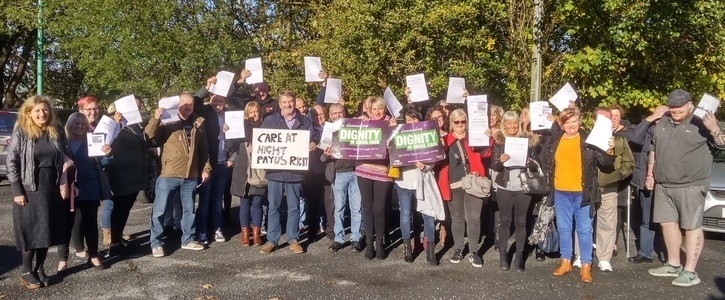 AFG: Reverse your immoral decision to make UNISON Convenor Peter Moorhead redundant and stop victimising your employees who are members of trade unions.
Why is this important?
I'm Peter Moorhead, I have worked for social care provider AFG for over 20 years.
In 2019, AFG care workers took strike action against our employer because we were not being paid the minimum wage for so-called "sleep in" shifts.
As UNISON's convenor (lead representative) for AFG, I was involved in supporting our members in their fight for fair pay.
AFG did not react positively to the strike action. Recently, I have been informed by AFG that they are going to make me redundant and scrap any provision for a UNISON convenor at the care provider.
We feel that AFG have unfairly selected the UNISON Convenor position for redundancy and that in reality this is about AFG responding to last year's industrial dispute by trying to shut down any worker representation at the organisation.
AFG did not enter into meaningful consultation and their decision potentially amounts to trade union victimisation.
This is bigger than my job though. With over 750 UNISON members working for AFG across the North West, the removal of the position will severely impact on the industrial relation with AFG and also hamper the day to day needs of UNISON members.
Please sign this petition calling on AFG to do the decent thing and reverse their decision to make me redundant.
Thank you for your support, Peter Moorhead (UNISON Convenor- AFG)